There are a lot of misconceptions and myths around chainsaw chaps and pants. This post seeks to help dispel some of these misunderstandings.
1. Thinking that heavy, hot chainsaw pants and chaps are safer
Heat is dangerous. Being tough and pushing through can lead to heat illness. Symptoms include faintness, dizziness and fatigue. Death is even a possibility. In addition to the health risk, hot chainsaw protection reduces productivity.
New technical chainsaw fabrics with innovative venting and technical outers mean that chainsaw pants and chaps no longer need to be dangerously hot. In addition, reduced weight and along with stretch fabrics make the apparel easier to work in.
The old rules about heavier and hotter being safer are no longer true.
Read our detailed post on the risks of hot chainsaw pants and chaps.
2. Not washing your chainsaw protective gear regularly
Chainsaw protection should be washed regularly for a number of reasons. The fibers in the chainsaw fabric need to pull out easily to be effective. Build-up of residues in the fabric can prevent this.
Also, outers with water resistant coating like DWR (Durable Water Repellent) are actually reactivated with washing. More generally, regular washing does help maintain a professional appearance.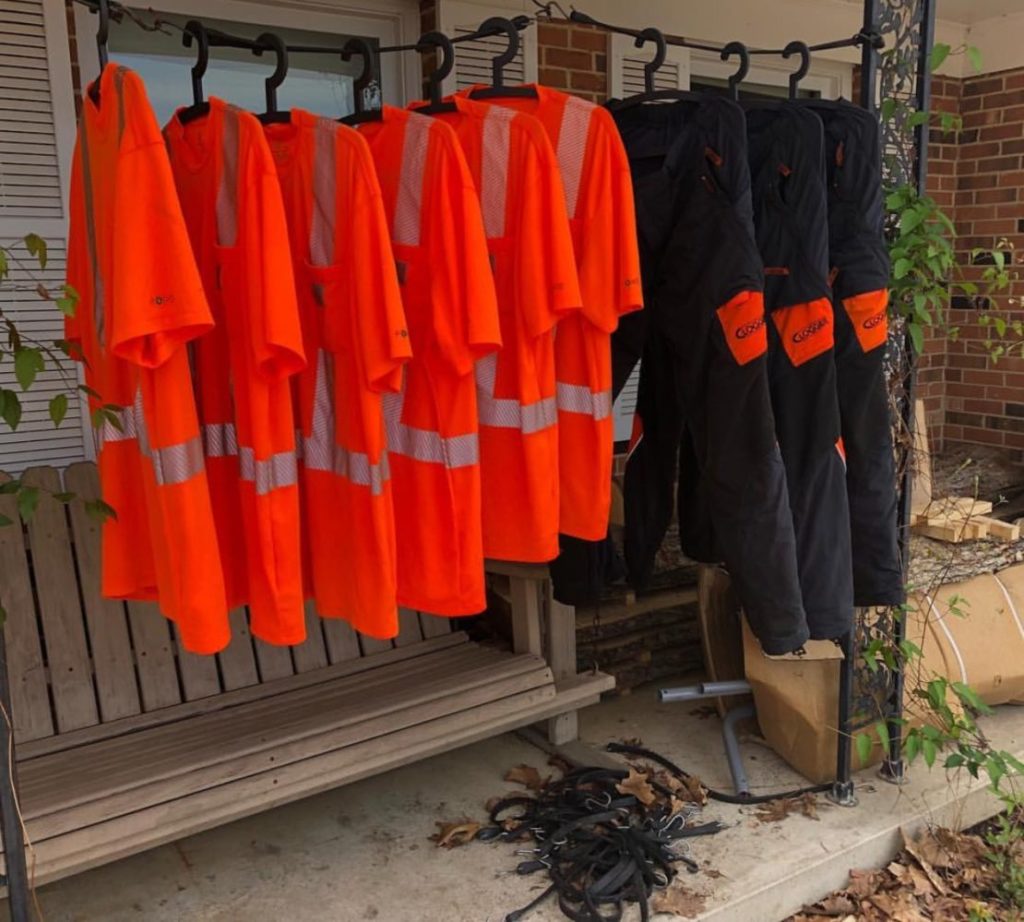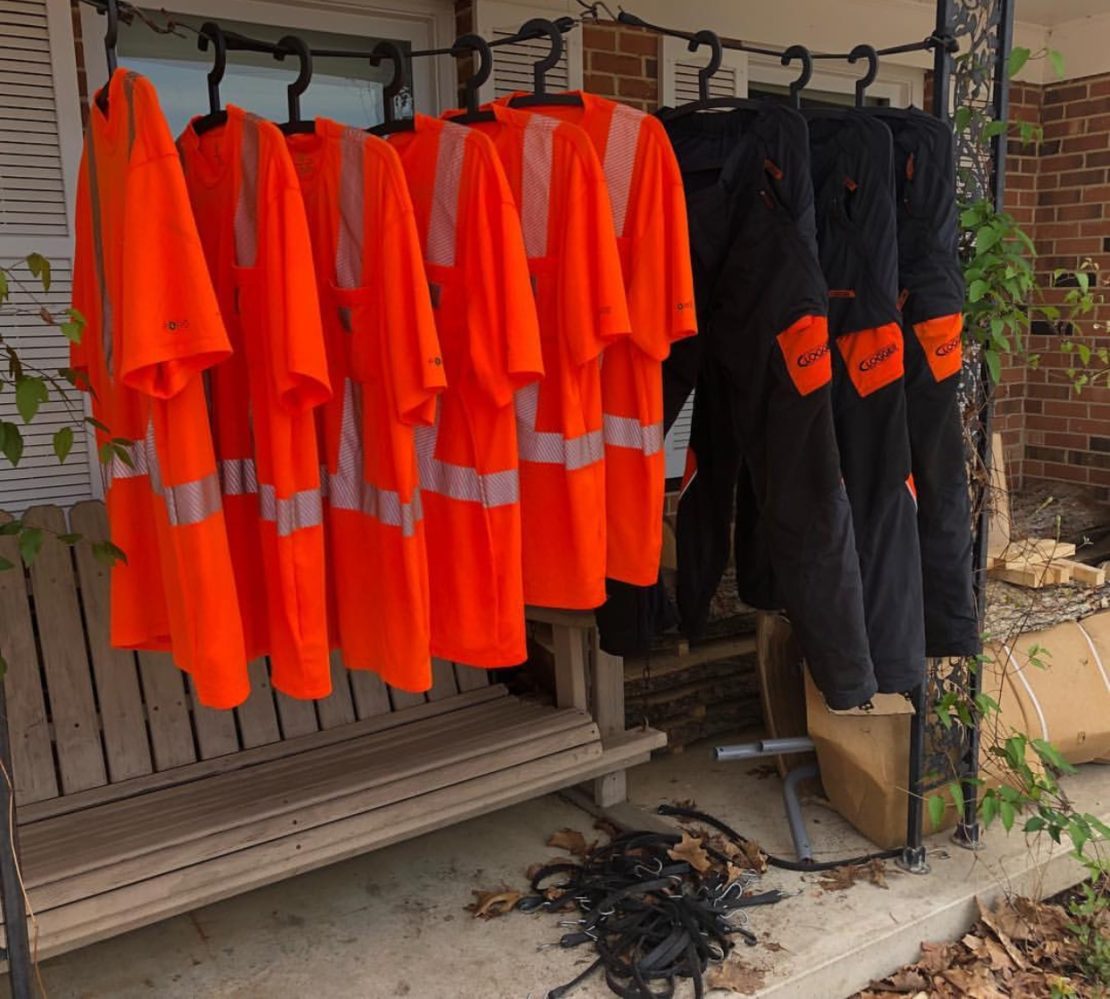 Modern chainsaw protective fabrics are engineered to withstand regular washing without any negative impact on performance.
Learn more about the care and maintenance of chainsaw apparel.
3. Believing that European standards are better than North American standards
European standards are totally different from North American standards – not necessarily better. The main reason for the belief that European standards are better is the chainsaw speed perceived to be higher. This is because people directly convert the most common European Class 1 20 m/s performance level to feet/min which makes it seem like the chainsaw speed requirement in Europe is much higher than North America.
However, a straight mathematical conversion is not possible as the that the test methods are completely different. The European method uses power off while the ASTM method has "power on" when the saw is dropped on to the specimen. Other differences include fall height, chain size, specimen clamping systems etc.
Related to this belief, is that a product certified to the European standard does not need to be certified in North America because of its perceived higher performance. You should be wearing product that is certified for your market and meets its specific requirements.
See our summary of global chainsaw protective standards.
4. The idea that chaps can be effective as an "apron"
Chainsaw chaps that are not properly attached can not be effective. The chain will instantly grab and pull the material out of the way. Likewise, too much of a gap between fastening straps can allow the fabric to rotate excessively if the chainsaw hits between the straps. Some chap models do not have straps at the bottom hem of the chap. The protection ends at your bottom strap so any material below the bottom strap adds weight but offers zero protection.
In summary, chaps must be fastened securely. Any damaged buckles must be replaced before use. Ensure that the chaps you wear have fastening straps at to very bottom of the leg for full coverage.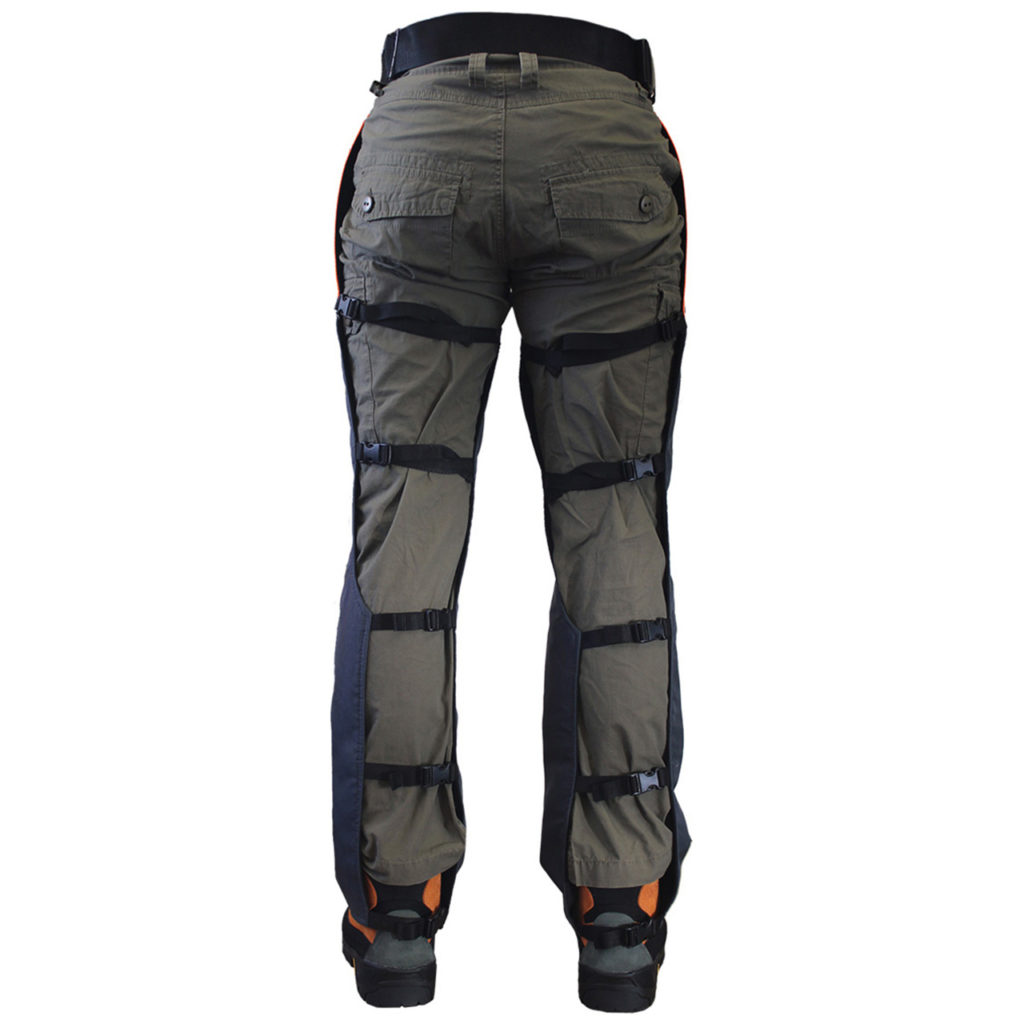 5. Chainsaw protection does not work with battery powered electric saws
Various experiments have been carried out with some concluding that chainsaw protection does not work with battery powered electric saws.
First, some protection is always better than no protection. Secondly, we can only speak for our own chainsaw protection but the testing that we have in our testing lab shows that our chainsaw protection is effective with battery powered electric saws.
Check out the video below featuring the Stihl's most powerful battery electric saw to date – MSA 220C used on Clogger's Arrestex HP technical chainsaw fabric which is the chainsaw fabric used with most of our products.
6. Chainsaw pants are too hot to wear climbing
Chainsaw fabric does add weight and reduces breathability. However, a lot of progress has been made to mitigate this.
Fixed vents with open leg designs that allow for air flow through the leg.
Technical outers with extreme breathability and 4 way stretch to reduce the effort needed to do the work.
Chainsaw fabrics made from modern technical fibres are dramatically lighter plus outperform traditional, heavier fabrics.
Modern designs and construction focus on reducing weight and improving ease of movement.
We know of climbing arborists successfully working in chainsaw protective pants in hot and humid climates like Florida in the United States and Northern Queensland in Australia.
Check out Brett's story about his Dad.
7. Chainsaw pants and chaps always uses Kevlar
Kevlar is just on of the cut resistant fibres commonly used. Kevlar's disadvantages include strength loss over time, lack of flex resistance and poor UV resistance. Other cut resistant fibres like UHMWPE (brand names include Dyneema and Spectra) are one third lighter and are preferred for technical chainsaw fabrics.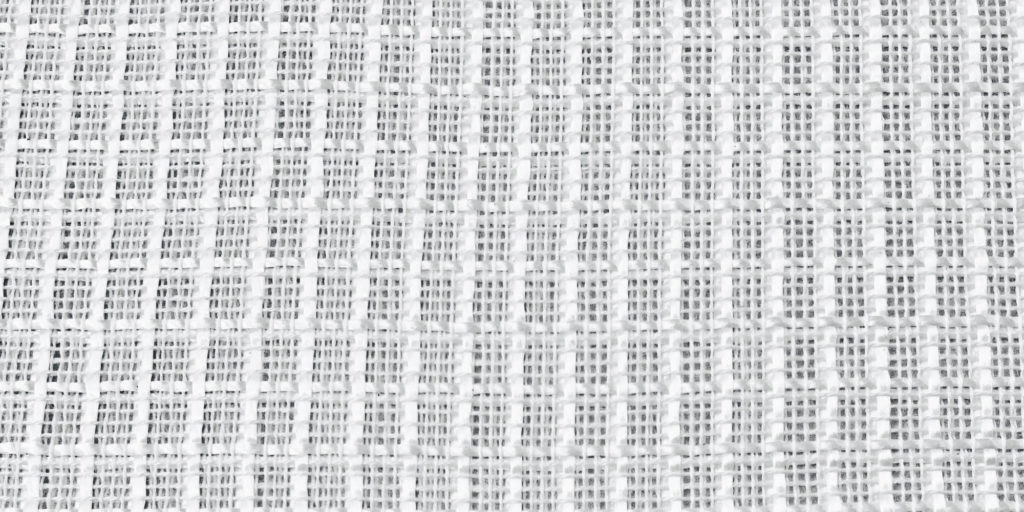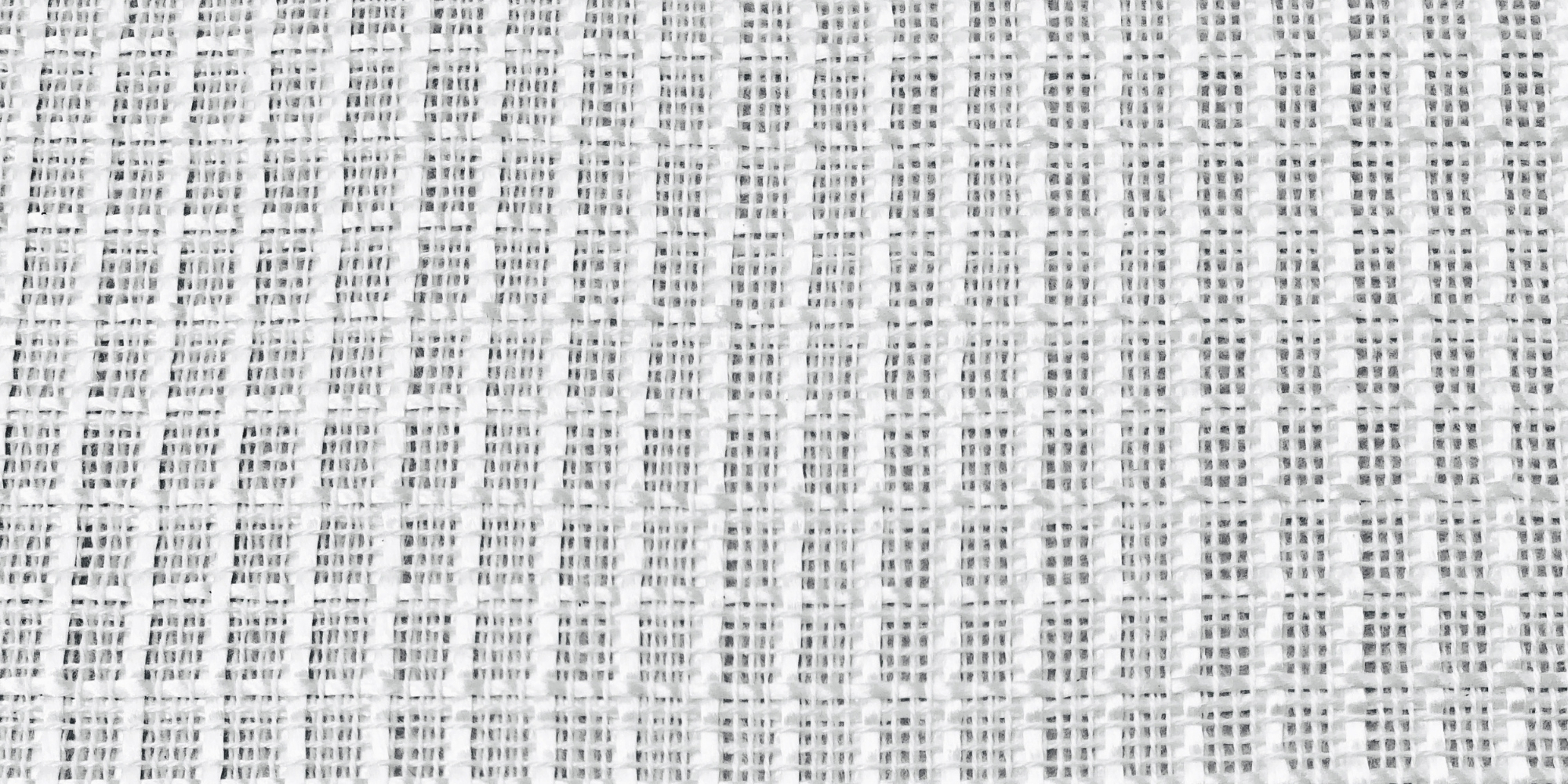 Traditional chainsaw fabrics do not have cut resistant fibres but use low cost fibres like polypropylene and nylon. To meet the same performance levels requires much more bulk of fibres to clog the chainsaw and therefore they are significantly bit heavier.
8. FR chainsaw pants and chaps won't catch fire
Many fire resistant chaps and pants have a FR outer but have a highly flammable chainsaw fabric underneath. With an arc flash, even an arc-rated fire resistant outer can be destroyed exposing the highly flammable chainsaw fabric. This fabric ignites resulting in molten dripping plastic causing terrible burn injuries.
See examples of what happens with an FR outer but synthetic chainsaw fabrics inside after an arc flash test.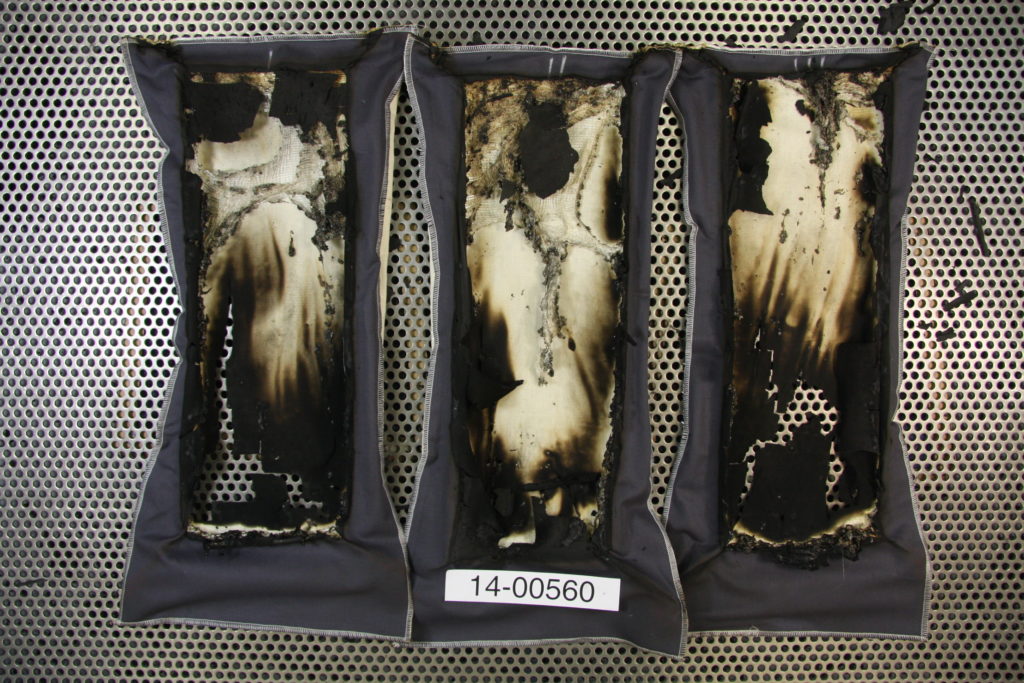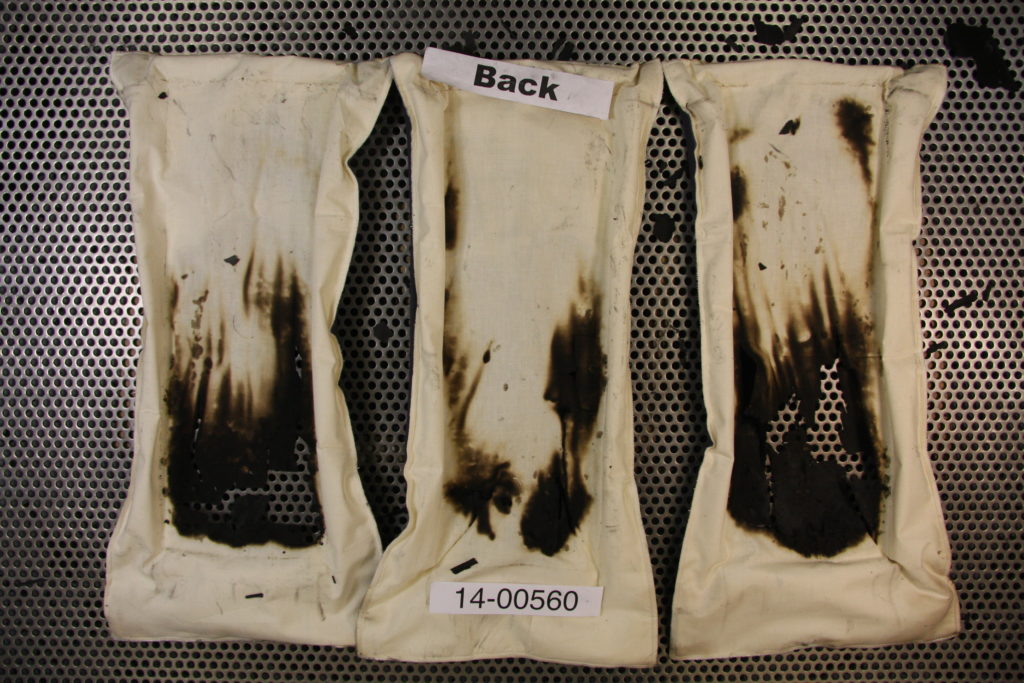 Clogger's Arcmax FR range of chainsaw pants and chaps uses Arrextex FR which is fully FR and will never burn or melt.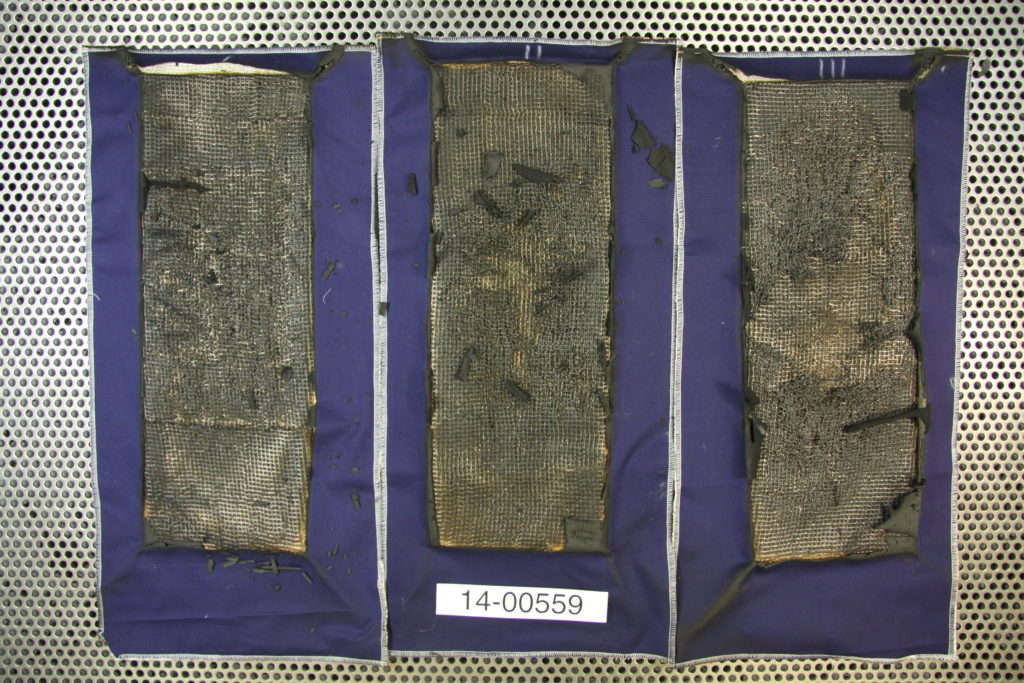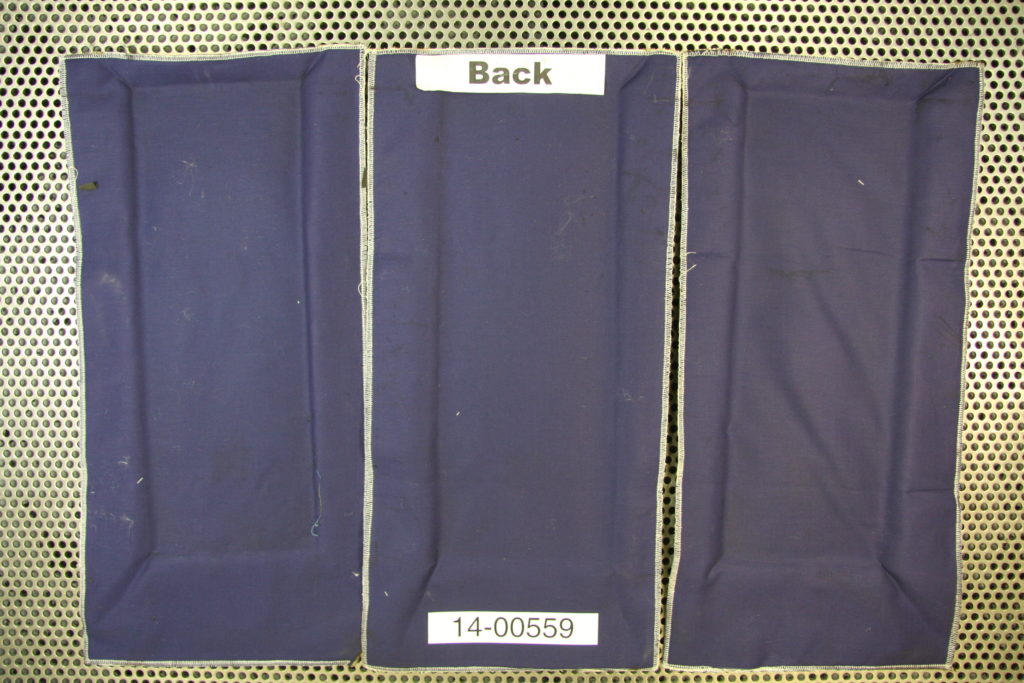 9. You can fix your chainsaw pants and chaps outer rips with heat
Heat can severely shrunk or even melt outers made from fabric like Nylon. Additionally, there is a risk is that the chainsaw fabric inside will melt or that the outer will fuse with the chainsaw fabric. The chainsaw fabric will not function if the fibres are damaged or if they can not easily pull out. Use of heat to repair rips is especially risky.
Outers on chainsaw pants and chaps are best repaired by sewing the edge of the tear together or sewing on a patch as long as the outer is not sewn to the chainsaw fabric.
10. You are not required to wear chainsaw pants when climbing in the US
There is a general belief that you do not have to wear chainsaw pants when climbing in the US. The actual OHSA rule states the following:
1910.266(d)(1)(iv)
The employer shall provide, at no cost to the employee, and assure that each employee who operates a chain saw wears leg protection constructed with cut-resistant material, such as ballistic nylon. The leg protection shall cover the full length of the thigh to the top of the boot on each leg to protect against contact with a moving chain saw.
This requirement does not apply when an employee is working as a climber if the employer demonstrates that a greater hazard is posed by wearing leg protection in the particular situation, or when an employee is working from a vehicular mounted elevating and rotating work platform meeting the requirements of 29 CFR 1910.67.
It is definitely questionable whether an employer can demonstrate "that a greater hazard is posed by wearing leg protection in the particular situation" given that modern chainsaw pants have greatly reduced heat illness risk.
Bonus misconception for British Columbia chainsaw users
3,600 feet/min is not the minimum requirement. The 3,600 feet/min threshold speed is based on a test rig and method that has been discontinued. The only current feet/min standard under Worksafe BC Schedule 8-A, section 8.21 is 3300 feet/min when tested according to ASTM F1414.
Know any other mistakes or areas that you would like clarified? Let us know in the comments.