We know how tough it is working in extreme conditions.
With Zeros, we designed a new generation of chainsaw pants that made working in heat and humidity possible.
There is another extreme. The cold and wet. Winter. Embers are designed for this. They are winter chainsaw pants.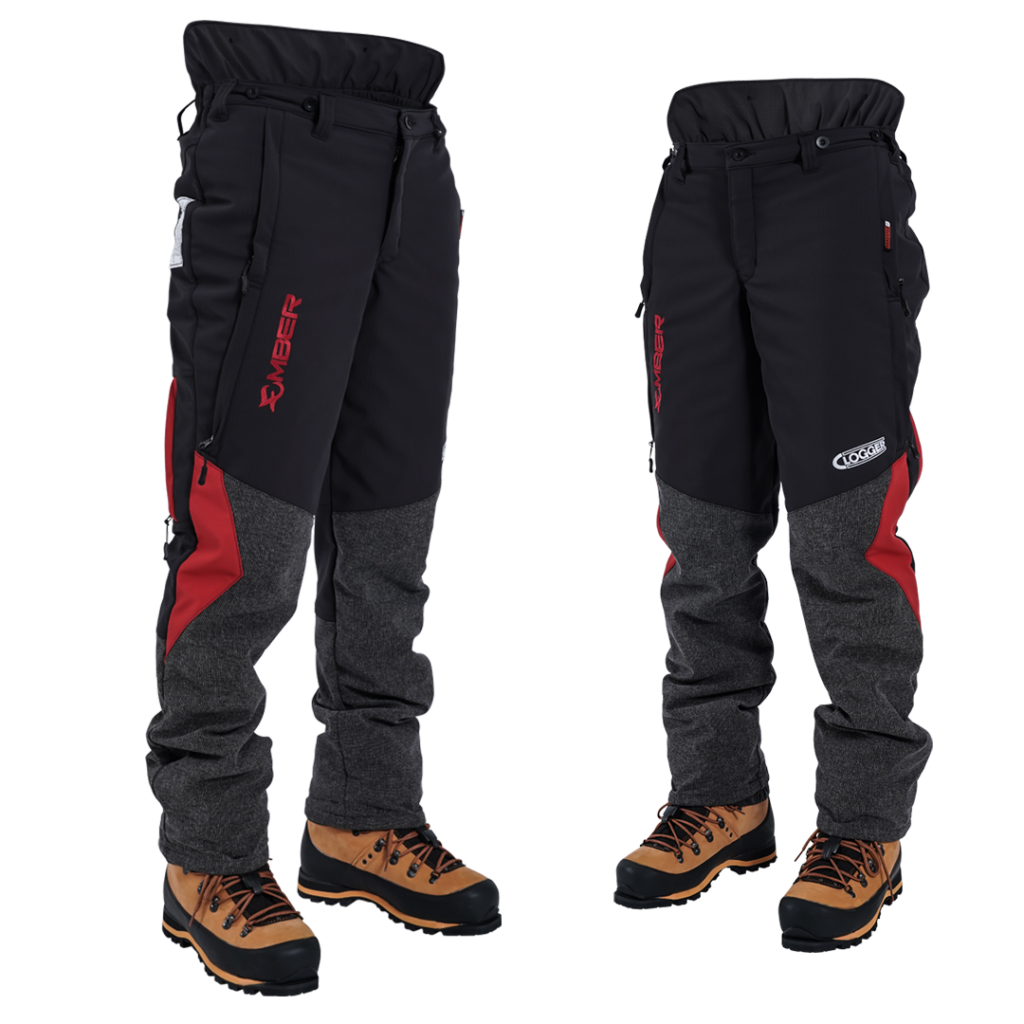 Winter Chainsaw Pants for the Cold and Wet Weather
Arborists in the colder parts of North America work in temperatures as low as -20 F and some times even colder than that. Up until now, the only option to stay safe is to wear heavy chainsaw pants with thermals underneath. This makes movement difficult and encourages fatigue.
As a result, we created another new type of chainsaw pant – the Ember. The only winter chainsaw pants designed for keeping out the cold wind and rain.
Embers feature a triple layer, windproof laminate shell that is constructed from a durable 4-way high tenacity stretch outer, a windproof moisture wicking TPU membrane and a warm fleece inner.
Embers are designed to help you stay warm and dry while still delivering full flex and keeping the weight down. They weigh in at just 3 lbs (medium).
Zipped vents can be opened for moisture control when required and closed to keep you warm.
Water resistant gaiters stop snow and cold air from entering at the ankle.
All of this is delivered while improving safety and performance.
Embers exceed US standards for coverage by 15% with ankle to waist protection and outperform the minimum chainsaw threshold speed by 25% (3,500 ft/min v 2,750 ft/min US minimum).
They are also UL Certified to ASTM F3325-20 for Canada, plus they and exceed Worksafe BC Schedule 8-A, section 8.21(ii) with a threshold chainspeed over 3300 ft/min when tested according to ASTM F1414.
Read more about the Canadian Chainsaw Standard here.
---
Are Embers right for you? Here are 9 reasons to guide you:
1. No need for a base layer
Ember is the only chainsaw protective pants designed for work in extremely cold temperatures. Usually, those who do work in these conditions have to wear layers of clothing underneath their saw pants to help keep them warm. Ember eliminates the need to do this – also increasing the wearer's range of movement as there is no base layer to restrict them.
(Clogger does do a range of baselayers, find out what makes them great)
2. Wind and water-resistant outer to stay toasty warm
Developed especially for Clogger, the windproof Ember laminate shell is comprised of 3 layers including a durable 4-way high-tenacity ripstop nylon stretch outer with a PFC-Free DWR water resistant coating, a middle windproof moisture wicking TPU membrane and warm fleece lining inner to keep you warm when the wind chill bites.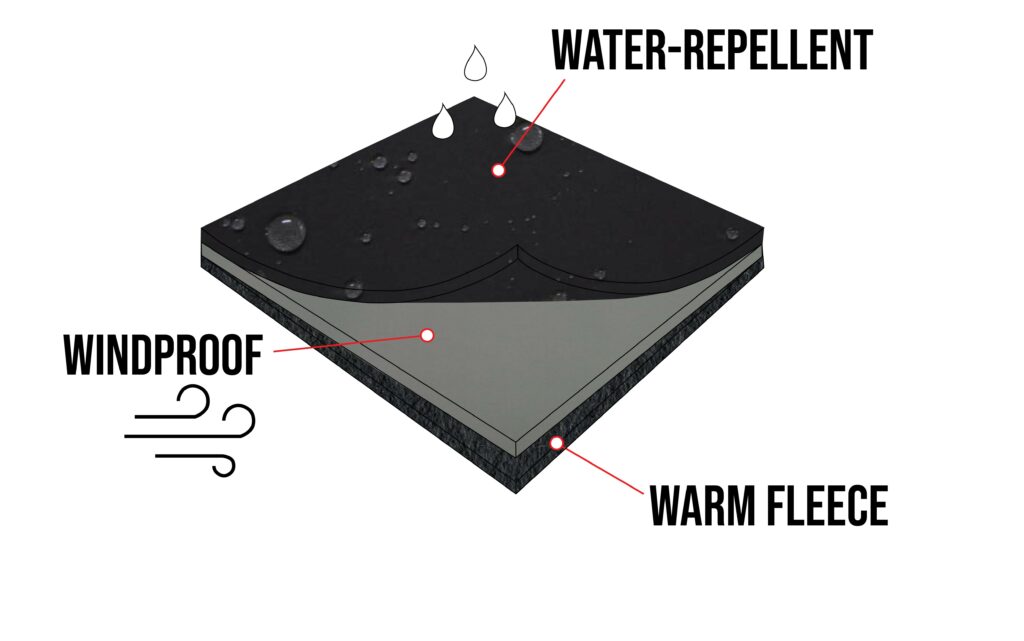 3. Keep your Flexibility
Clogger's unique FlexZone construction reduces the risk of rear seam blow out with the use of lockstitch and flexible materials. FlexZone means that all the components move together and make the rear seam more durable. Lockstitching means that a break in the thread will only result in the loss of a stitch or two rather than losing the whole seam.
4. No cold stuff up your ankles
The only Clogger pants to date to feature gaiters. The Ember has waterproof gaiters to keep cold air, snow and slush outside. Where it belongs. Not up your leg.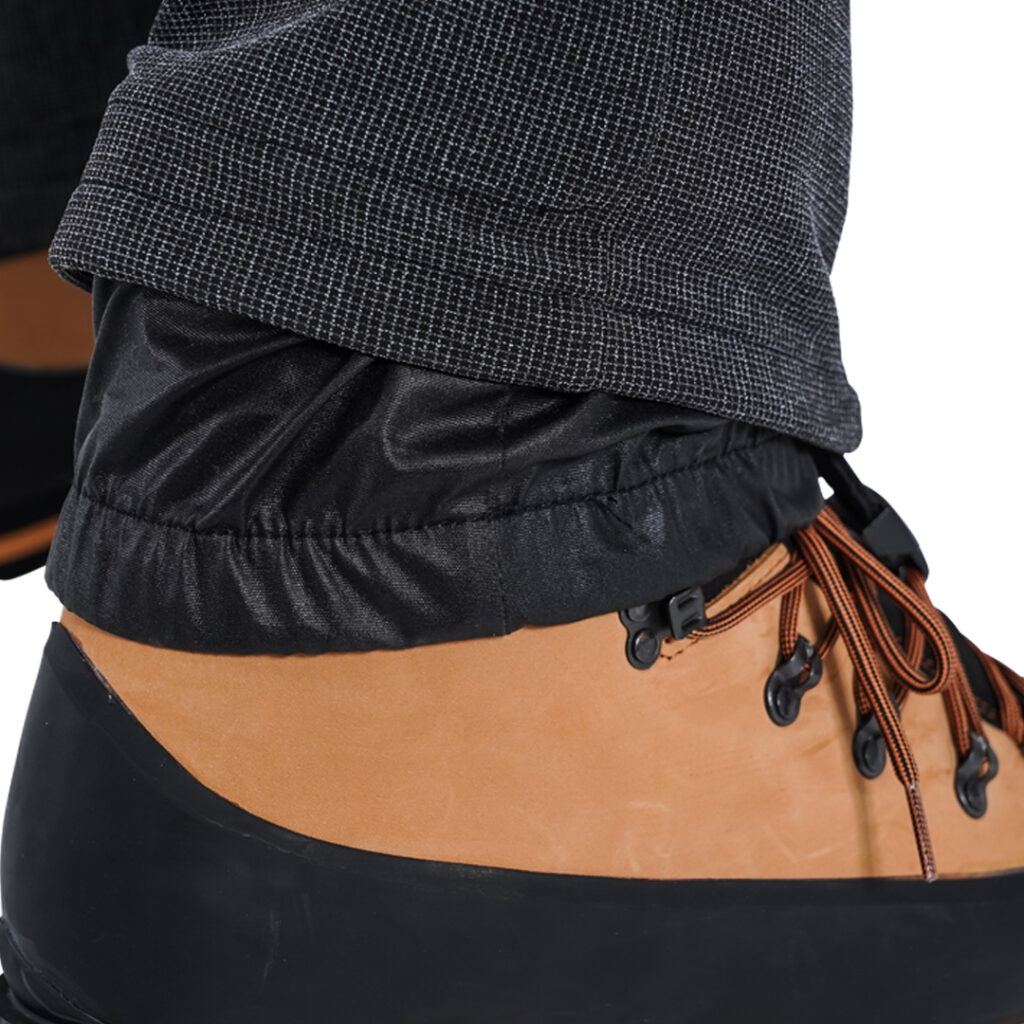 5. Legendary Clogger fit
The legendary fit that comes with all Clogger products. Slim leg with plenty of stretch for easy movement. Extra leg length is built in to compensate for knee flex when in a harness. Embers also feature a high back for extra warmth and comfort in the harness.
6. Easy grip Zipper pulls on all Pockets
Get easy access to everything that you need with four highly functional secure zipped side pockets (two accessible in the harness). All pockets can be pulled out to empty sawdust and have easy-grip zipper pulls for use with gloves.
7. Lighter so you have more freedom of movement
The Ember is one of the lightest winter chainsaw pants on the market. A better working experience can be had seen as the weight has been kept down. This in turn gives greater range of movement and less fatigue.
8. Adjustable temperature control
Zipped ventilation provides temperature control and sweat management. Being zipped and welted means the wind is kept out when closed. The red contrast panels on the vents offer improved visibility in the snow.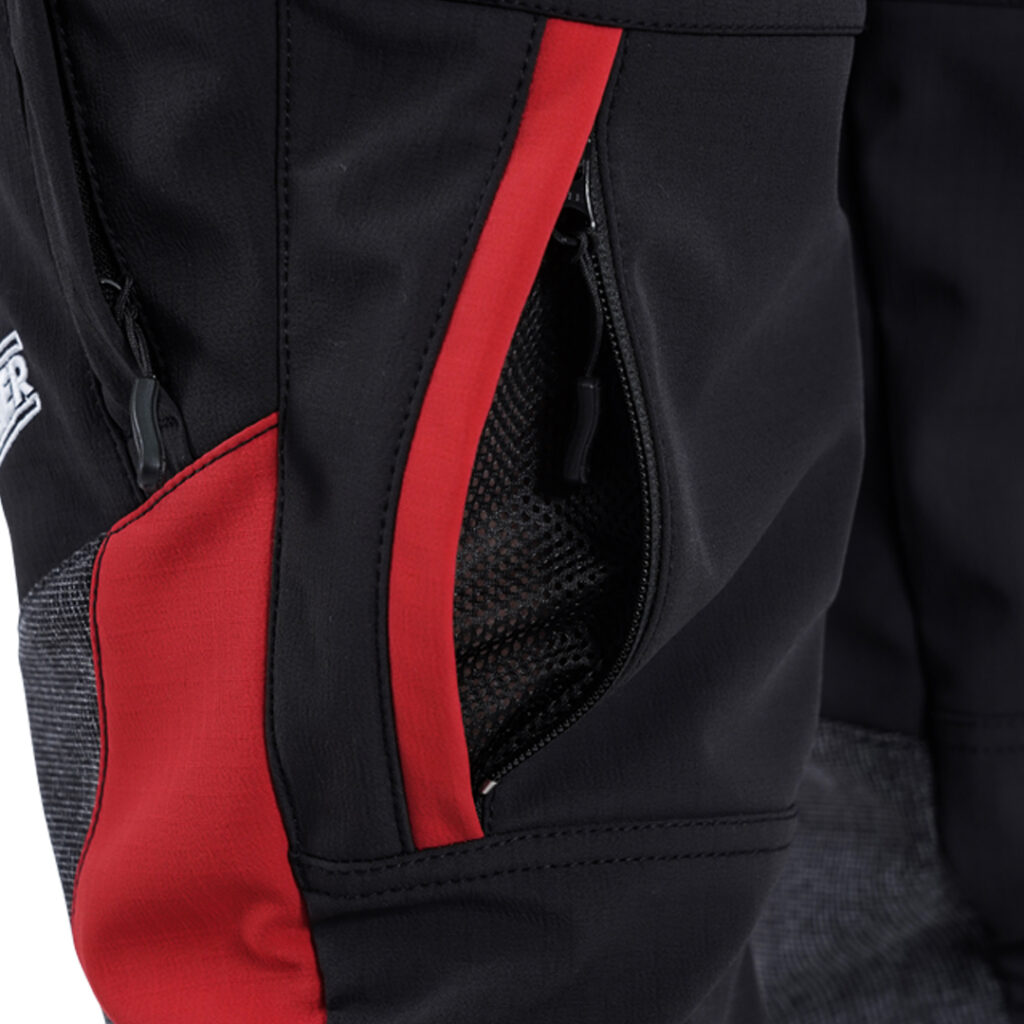 9. Increased chainsaw protective coverage area
Be protected with Clogger's advanced Arrestex HP technical chainsaw fabric with waist to ankle coverage. Proven to be reliable, this protection is also used in other Clogger pants in the range such as Ascends and Zeros. The breakthrough advanced chainsaw protection system has dual-acting, ultra-high tenacity fibres. Arrestex features UHMWPE – the world's strongest man made fibre – 15x stronger than the same weight in steel. The fibre is woven into the chainsaw fabric two ways providing protection in every direction. Many of the fibres in traditional fabrics are cut if you get a chainsaw strike. With Arrestex HP, most fibres stay uncut, braking and clogging the chainsaw with less material. The result is pants are lighter and deliver better protection.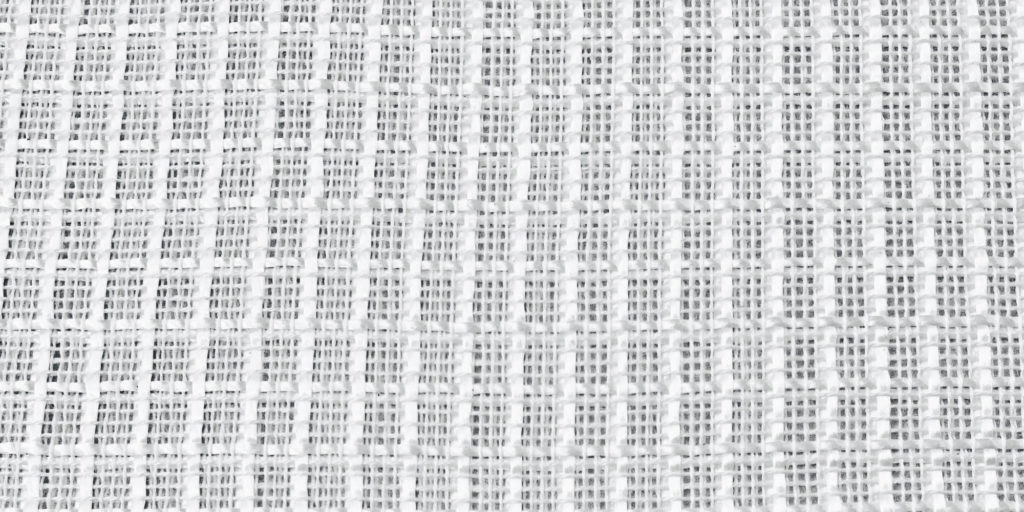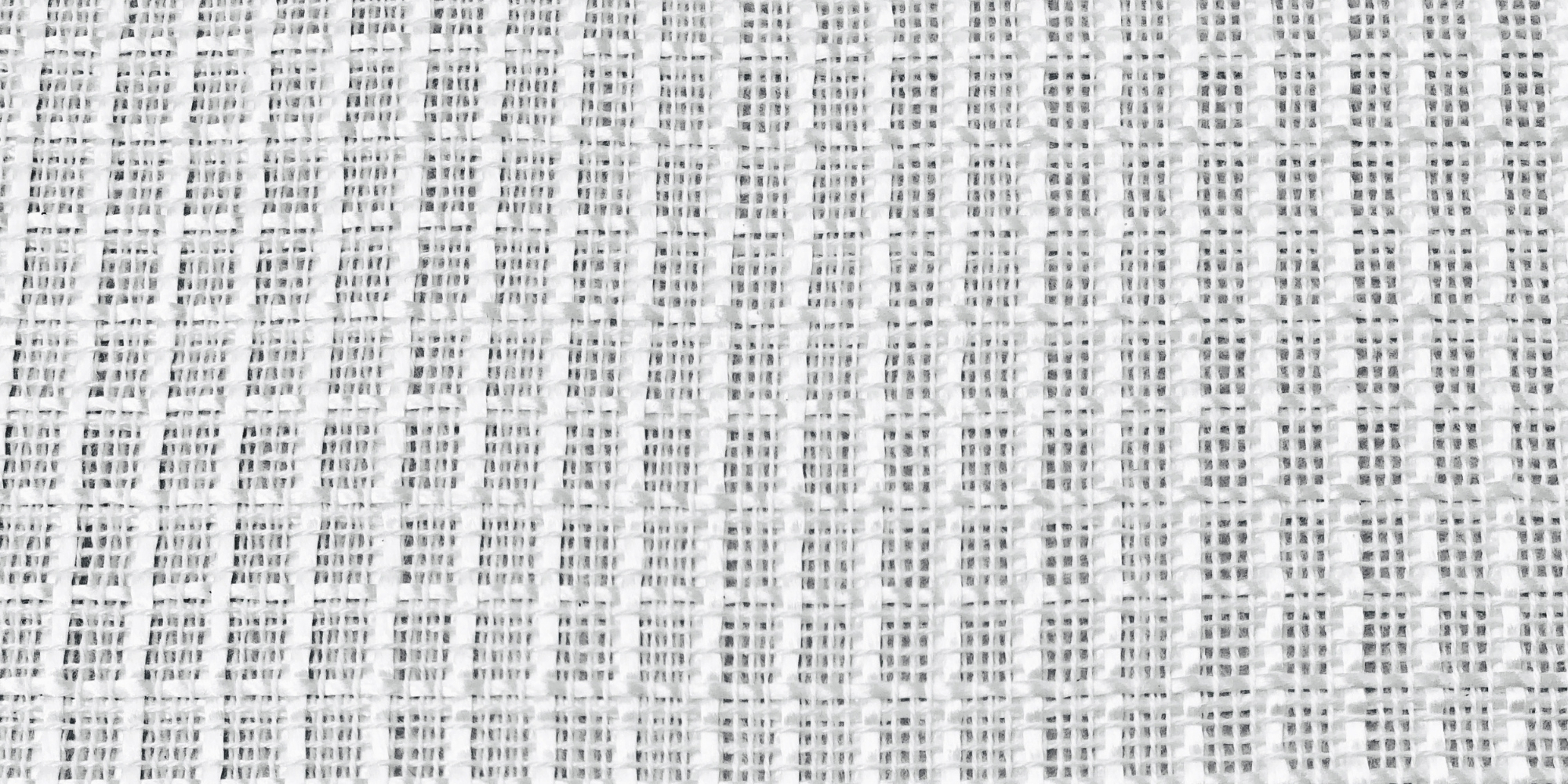 Summing It Up
The Ember winter chainsaw pants were years in development and field trials were conducted in both North America and the coldest place on the planet; Antarctica. Bringing all our learnings into one pant resulted in the Ember's.
If working outdoors during winter is something that you do then the feature-rich Ember's might just be your answer to helping you stay warm and productive in extremely cold conditions.
Available from our retailers or direct.
Ember – Winter chainsaw pants designed for the extreme cold.