Background
Canada has operated under the regulations of two separate chainsaw protective clothing standards for many years. See our global chainsaw protective standards post for more.
Firstly, the one used by British Columbia, WCB Standard PPE 1-1997 Leg Protective Devices. This was later called the WorkSafeBC Standard – Leg Protective Devices, and was included as Schedule 8.21 in their OHSR regulations.
In October 2010, WorkSafe issued an "Explanatory Note" advising that the testing facility for testing to this standard had closed and that other international standards should be recognised. One such standard is ASTM F1897. However, rather than adopt its criteria for cut-resistance of 2750 ft/min, WorkSafeBC specified a chainspeed of 3300 ft/min as being more appropriate for worker safety. This remains the current standard for British Columbia (18 December 2020).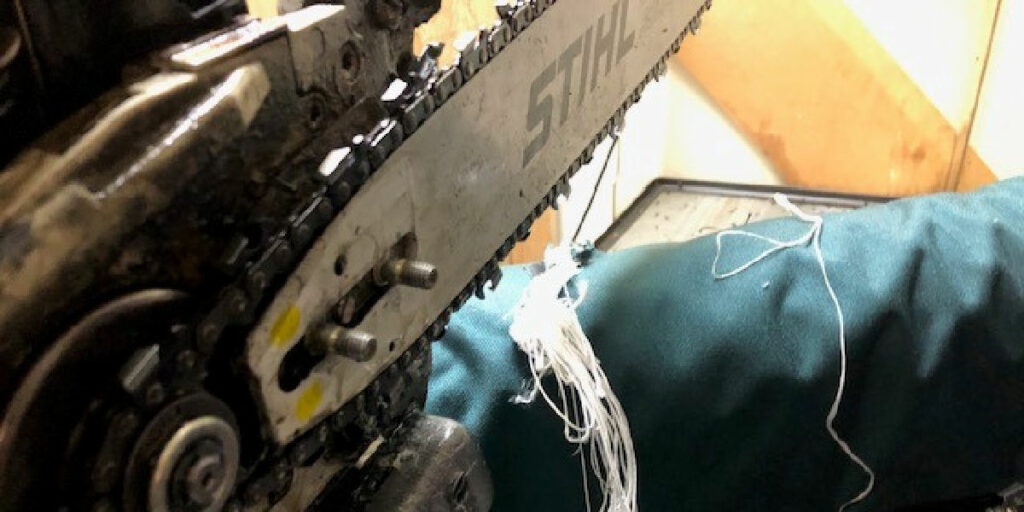 The one used by the rest of Canada was CAN/BNQ 1923 issued by the Bureau de Normalisation du Quebec in 1991. Although this standard was withdrawn some years ago, it continued to be the accepted standard for chainsaw protective clothing and could be tested against by Underwriters Laboratory. This standard and its replacement is the focus of this post.
Continue reading

"New Canadian Standard for Chainsaw Protective Clothing Explained"